The Hawaiian Mission Houses Historic Site and Archives will present a cultural and theatrical program in association with the bicentennial of the departure of the American Board of Commissioners for Foreign Missions' (ABCFM) Pioneer Company from New England to the Sandwich Isles (Hawaiʻi) in 1819.
The story of ʻŌpūkahaʻia is instrumental in understanding the history of 19th century Hawaiʻi and its connection to New England. Moses Goods, one of Hawaiʻi's finest actors, presents a theatrical performance which portrays the personal journey that Henry Obookiah experienced and the long-reaching influence this journey had on the history of Hawaiʻi. His performance has reached wide audiences in Hawaii and will be touring throughout New England during the month of October 2019.



Hawaiʻi Week in New England
Join us October 17-23 for "Hawai'i Week in New England!" Hawaiian Mission Houses has organized special events, performances, and tours in New England towns that have a deep connection to Hawai'i. We will travel from New Haven, Mystic, and Salem, Connecticut, to Boston, Massachusetts–join us for one day or the entire week. Click on the day of the calendar below to see activity details and make reservations.
(Note: Travel, housing, and transportation are not included.)
New England Calendars Of Events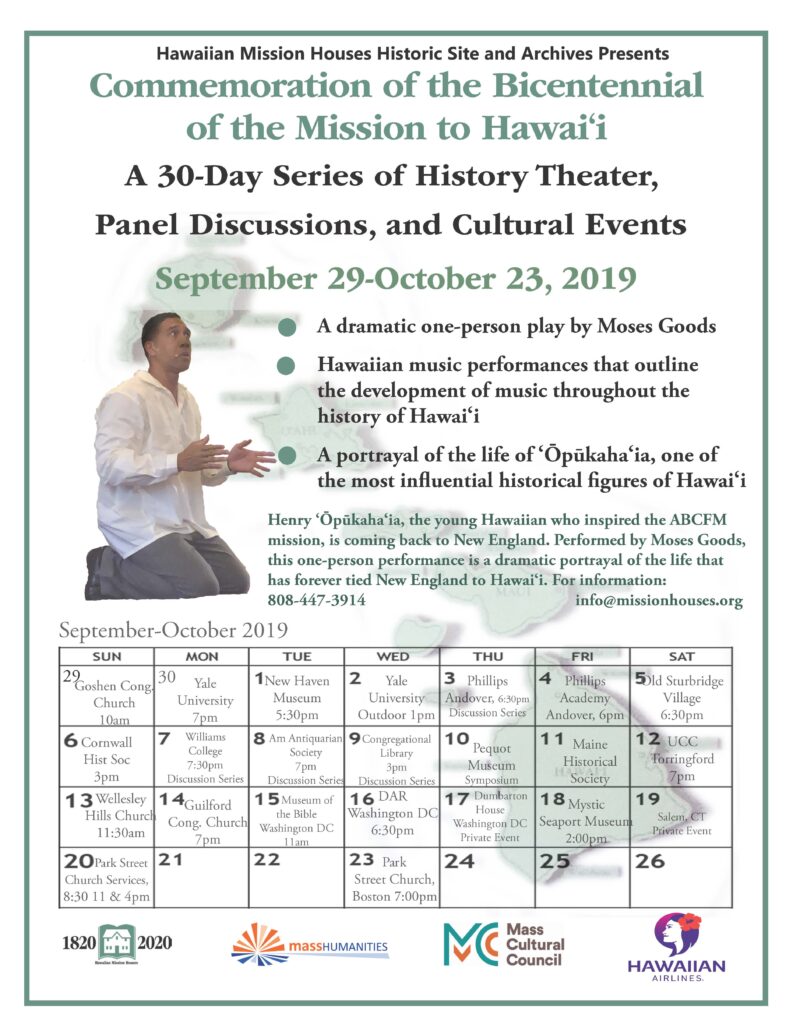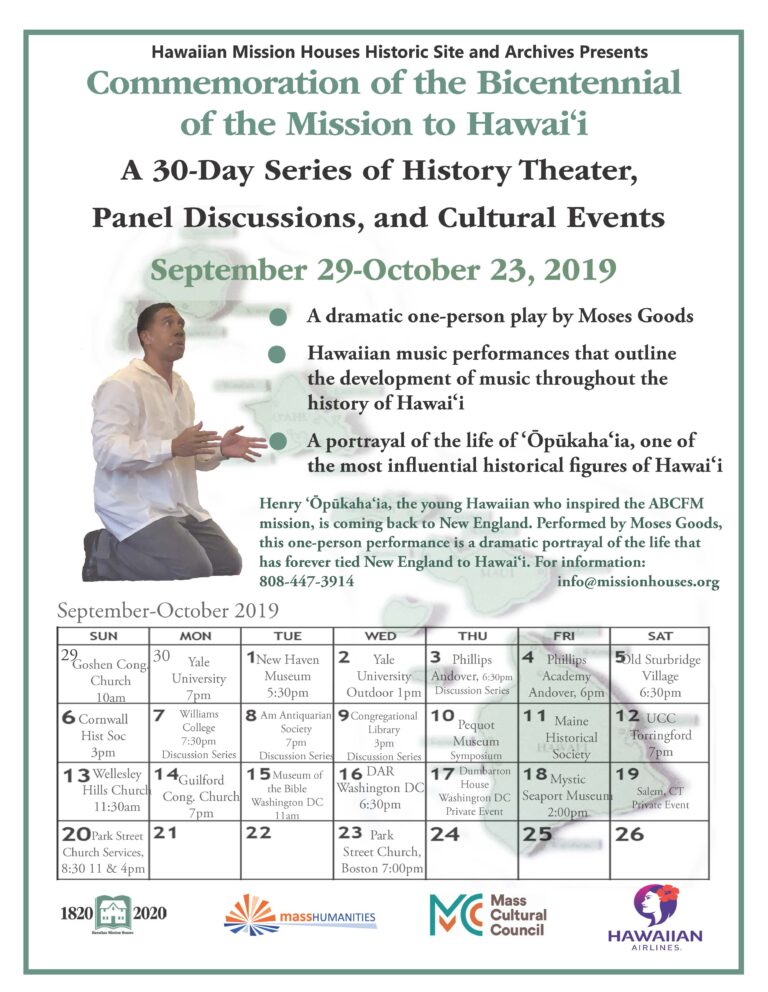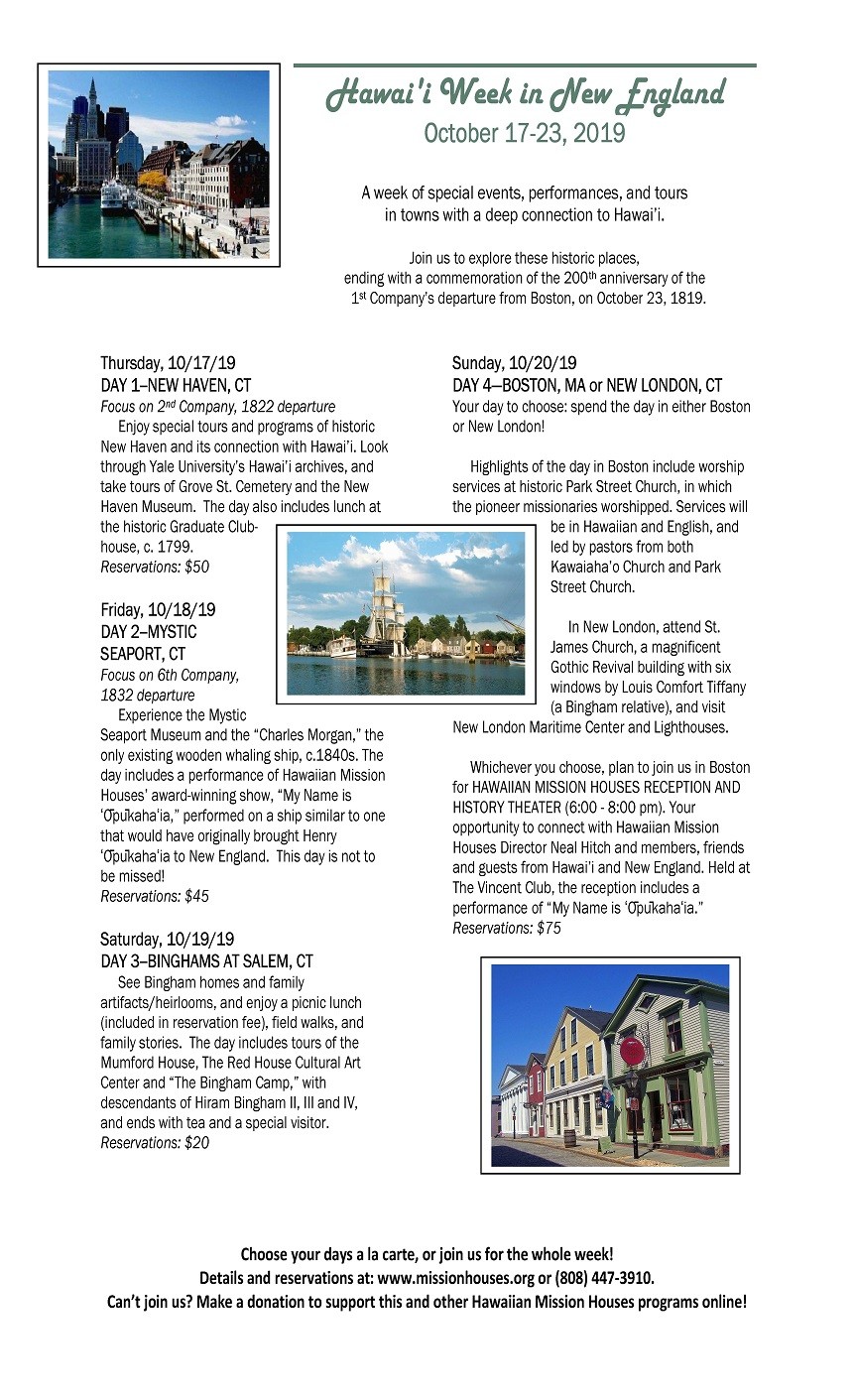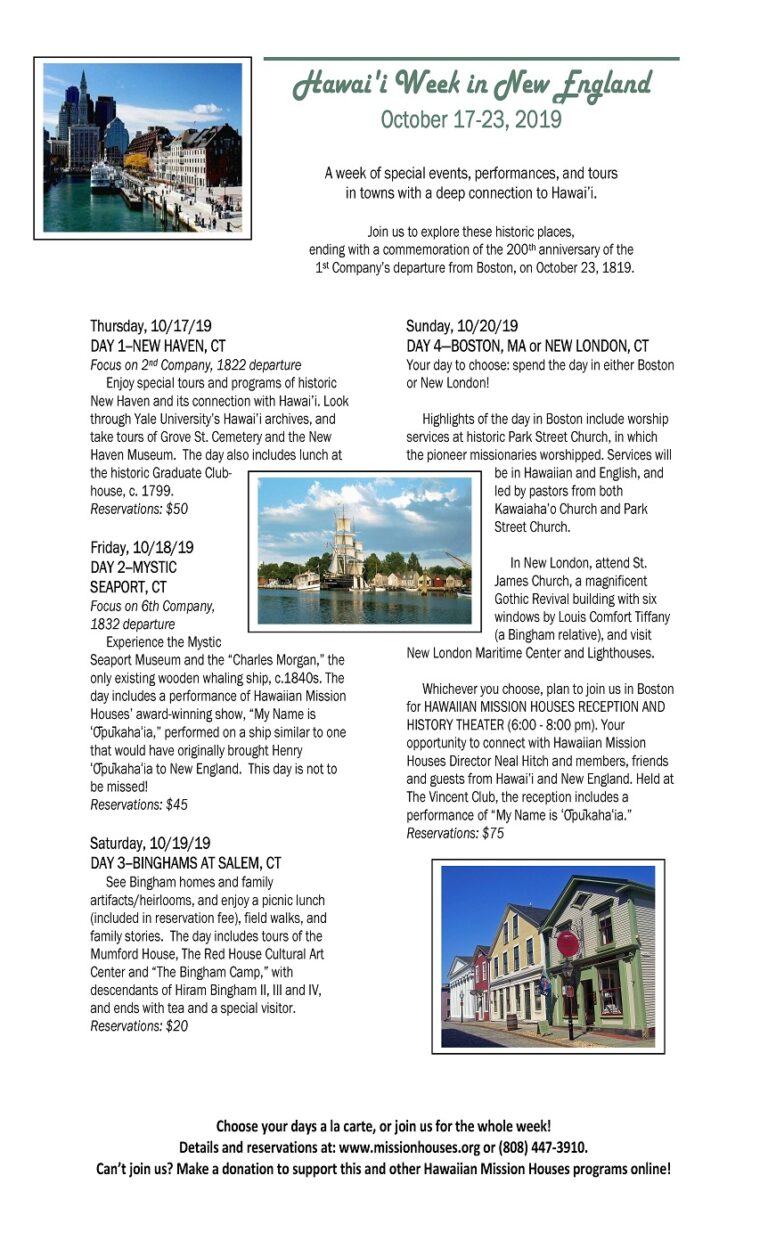 Filter Events
–
–
1
2
3
4
5
6
7
8
9
10
11
12
13
14
15
16
17
18
19
20
21
22
23
24
25
26
27
28
29
30